Employment Practices Litigation Trends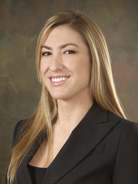 Current trends include:
1) The California Supreme Court recently ruled in Williams v. Superior Court that a representative plaintiff in a lawsuit under the Private Attorney General Act (PAGA) is entitled to the same broad discovery as any other civil action. Lower courts had manufactured rules restricting discovery until the plaintiff proved that his claims had substantive merit before allowing discovery of contact information of non-party employees. As a result of this ruling, more PAGA-only claims will be filed for wage and hour violations (meal periods, rest breaks, off-the-clock work).
2) Increased class action and PAGA claims based on employer rounding and grace period policies. Rounding time is lawful so long as it does not favor the employer and does not result in underpayment to the employees for their work. Employers that round time (usually in tenth of an hour increments) and have policies that discipline employees for being a few minutes late to work are encouraging employees to clock in at or before the start of the shift so that rounding is almost always in favor of the employer. Avoiding a few minutes of overtime is not worth what could be millions of dollars in penalties for unpaid wages; employers should stop rounding and pay based on actual time worked.
3) Increased litigation in discrimination based on gender-identity and gender-expression. California's Department of Fair Employment and Housing issued regulations effective July 1, 2017 that requires, among other things, employers to allow employees to use the restroom that corresponds to the employee's gender identity or gender expression regardless of the employee's sex assigned at birth, to use the name and pronoun preferred by the employee, and prohibits employers from using a "gender box" on employment applications.
Expectations for 2018 include implementation of SB 63 which mandates that employers with as few as 20 employees provide mandatory baby bonding leave for employees and AB 168 which bans employers from considering past salary history as a factor in considering what to offer an applicant. Both laws take effect on January 1, 2018.
Cardroom Obligations Under Healthy Workplaces, Healthy Families Act (AB 1522)
As of July 1, 2015, most California employers (cardrooms) must provide employees with paid sick leave. Under AB 1522, you must examine current paid time off or sick leave policies and determine whether or not those policies comply with the new law. Cardrooms who do not provide paid time off or sick leave must implement a policy by July 1, 2015. Here are some of the requirements to consider:
Paid sick leave must begin to accrue on the later of the first day of employment or July 1, 2015.

"Non-exempt" employees must accrue paid sick leave at not less than 1 hour per 30 worked.

"Exempt" employees are deemed to work 40 hours per work week for purposes of accruing sick leave, unless their normal work week is less than 40 hours.

Employees can begin to use paid sick days no later than 90 days after the start of employment.

Employers may cap the total accrual of paid sick leave at 48 hours or 6 days.

Employers may limit the amount of paid sick leave used by an employee to 24 hours or 3 days each year.

Employers may set a minimum increment (not more than two hours) that an employee must use each time sick leave is taken.
Although the accrual of paid sick leave doesn't take effect until July 1, 2015, the notice and posting requirements began January 1, 2015. Cardrooms must display the sick leave poster in a place where employees will see it, such as a break room or common area. The poster can be downloaded or ordered from the Division of Labor Standards Enforcement website: http://www.dir.ca.gov/dlse/ab1522.html.
Exempt vs Non-exempt?
A common mistake we see by California employers is not providing overtime, meal periods, rest breaks, time and wage statements to an employee simply because he or she is paid a salary. If challenged, a cardroom that misclassifies an employee may be liable for unpaid overtime/double time wages, damages, penalties and legal fees. Even worse, cardroom owners, officers and/or managers can be held personally liable for the damages and penalties.
To qualify as an "exempt" employee in California, that employee must meet the following criteria:
Must be paid a salary of at least two times minimum wage (currently $37,440 annually);

Must spend more than 50% of his/her time performing exempt work;

Must regularly exercise discretion and independent judgment;

Duties and responsibilities must include the management of the business and regular direction of two or more full-time employees; and

Must engage in non-manual or office work directly related to the management or general business operations of the employer or the employer's customer.
There are other issues to consider under California law, but all cardrooms should review their sick leave policy and workforce classifications and correct for possible problem areas.
Published April 2015